Household Hazardous Waste Collection Events
Household Hazardous Waste Collection Events
Collection Events
Household Hazardous Waste Collection events are scheduled for April 22, 2023 and October 28, 2023.
See event info: In English | en Español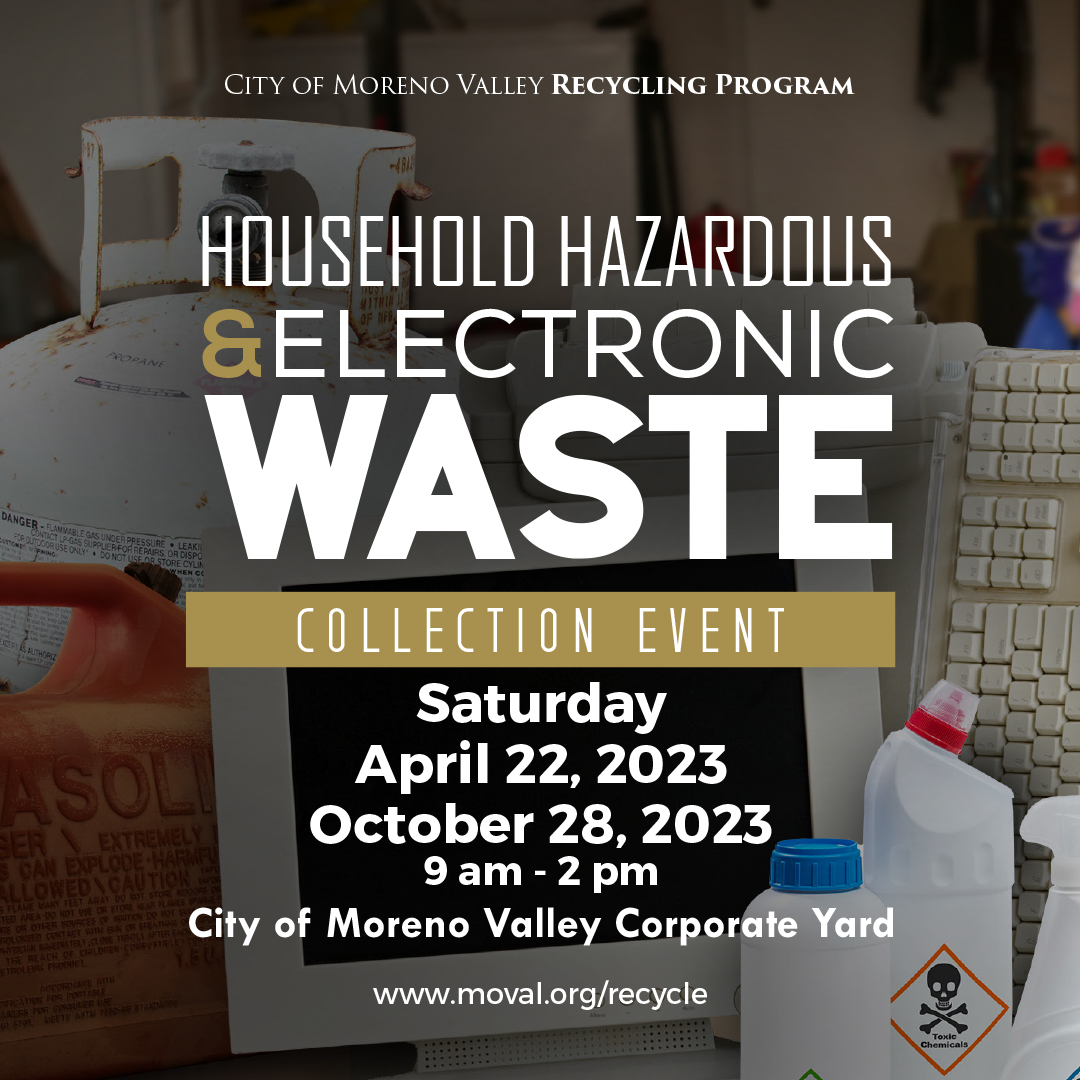 Many products found in your home are considered hazardous substances. The City offers FREE collection events for you to dispose of these products safely and responsibly.
Because of their chemical make up, certain items can poison, corrode, explode or ignite easily if not handled properly. Because of this, they are considered to be household hazardous waste (HHW) and must be disposed of properly. It is illegal to dispose of household hazardous waste in the trash, down storm drains or onto the ground.
At the the City's FREE household hazardous waste collection events, Moreno Valley residents can dispose of hazardous waste for free. The maximum amount is limited to 15 gallons or 125 lbs per vehicle, per trip.
These items are not accepted:
Tires*
Explosives,
Radioactive waste
Leaking containers
Commercial waste
Waste from non-profit organizations
*What to do with tires
Tires are now collected by bulky item appointment only and are no longer accepted at City Household Hazardous Waste Events. Just call and schedule a bulky item pickup to dispose of your used tires.
Riverside County also holds periodic Household Hazardous Waste Collection events and maintains free collection sites. For more information, visit the Riverside County Department of Waste Resources website.