The City of Moreno Valley Expands Successful Rental Assistance Program
For immediate release: March 19, 2021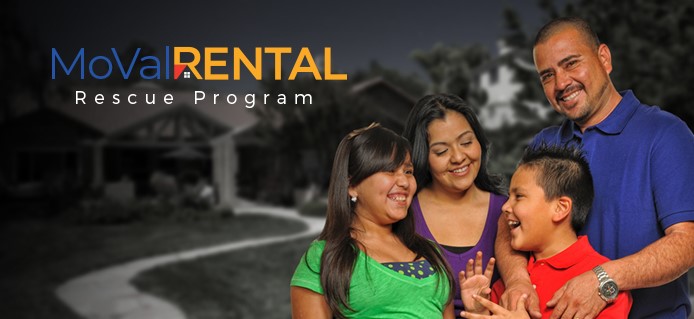 During the peak of the current coronavirus pandemic, the City launched MoVal Rental Rescue to help Moreno Valley residents struggling to pay rent. With the full support of the City Council, Moreno Valley has expanded the MoVal Rental Rescue program to continue to serve the critical needs of the community.
"We know that there are many individuals and families in our community who are worried about how they're going to pay the rent," said Dr. Yxstian Gutierrez, Mayor of Moreno Valley, "and we are doing everything we can to relieve those concerns. I am proud to announce the expansion of MoVal Rental Rescue."
The program will provide rental assistance support to cover up to 12 months of unpaid rent, and an additional three months of future rent if funding remains available. Assistance is reserved for low-income Moreno Valley residents who can document a loss of income due to coronavirus.
The MoVal Rental Rescue program is a partnership between the City of Moreno Valley, the United Way of Inland Valleys (UWIV), and the U.S. Treasury.
For more information or to find out how to qualify for rental assistance, please contact MoVal Rental Rescue by visiting www.moval.org/rentalrescue or by calling 2-1-1 and selecting option 5.
# # #
---
La Ciudad de Moreno Valley Amplía su
Gran Programa de Asistencia de Renta
Durante el pico de la actual pandemia de coronavirus, la Ciudad lanzó el Programa de Asistencia de Renta para ayudar a los residentes de Moreno Valley que luchan por pagar la renta. Con el apoyo total del Concejo Municipal, Moreno Valley ha expandido el Programa de Asistencia de Renta para continuar sirviendo las necesidades críticas de la comunidad.
"Sabemos que hay muchas personas y familias en nuestra comunidad que están preocupadas por cómo van a pagar la renta", dijo el Dr. Yxstian Gutiérrez, alcalde de Moreno Valley, "y estamos haciendo todo lo posible para aliviar esas preocupaciones. Estoy orgulloso de anunciar la expansión del Programa de Asistencia de Renta."
El programa proporcionará asistencia para cubrir hasta 12 meses de renta impago y tres meses adicionales de renta futuro si hay fondos disponibles. La asistencia está reservada para los residentes de Moreno Valley de bajos ingresos que puedan documentar una pérdida de ingresos debido al coronavirus.
El Programa de Asistencia de Renta es una asociación entre la Ciudad de Moreno Valley, United Way of Inland Valleys (UWIV) y el Tesoro de los Estados Unidos.
Para obtener más información o para saber cómo calificar para la asistencia, comuníquese con Programa de Asistencia de Renta llamando al 2-1-1 o visite www.moval.org/rentalrescue.
# # #
Upon request, this news release will be made available in appropriate alternative formats to persons with disabilities, in compliance with the Americans with Disabilities Act of 1990. Any person with a disability who requires a modification or accommodation in order to participate in this meeting should direct such requests to Guy Pegan, ADA Coordinator, at 951.413.3120 at least 72 hours before the meeting. The 72-hour notification will enable the City to make reasonable arrangements to ensure accessibility to this meeting.