City's Homeless-to-Work Program Helping People Get Off the Street
34 People Now Have Full-time Jobs
For immediate release: February 6, 2020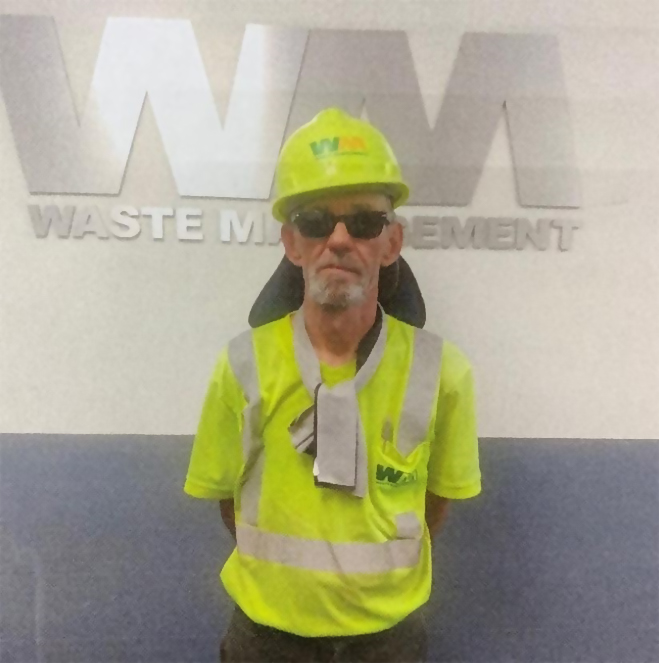 Sometimes, the direct approach is the most successful. That's the case with Moreno Valley's Homeless-to-Work program, an innovative partnership with The Salvation Army and Waste Management, launched in 2017, which during the last year has brought 53 unemployed people off the streets and back into the workforce. 
"Of all the wonderful programs we've established to help give people a hand up, Homeless-to-Work is maybe the single most important," explained Dr. Yxstian Gutierrez, Mayor of Moreno Valley. "We are quite literally saving lives by helping our neighbors in need regain their self-respect and renew their hope for the future. What could be more important than that?"
Through Homeless-to-Work, people living on the street are contacted by a representative of The Salvation Army with an offer of help finding support services to deal with problems such as addiction, along with part-time employment clearing trash and debris from City rights of way. Over the life of the program, 34 people have gained full-time jobs; 15 have been employed by Waste Management. One of them is Wayne, and this is his story:
Wayne (pictured) came to The Salvation Army when he heard it had a work program that helped people get off the street. Vince, from The Salvation Army, worked with Wayne and learned how he came to be homeless. Wayne had been living with his mother and brother and both died within nine months of each other. Wayne was so devastated that he lost all motivation and stopped taking care of himself. He didn't know how to cope with the loss and didn't have anyone to help him through this dark time. Eventually the home he was living in was foreclosed on and Wayne became homeless. 
Wayne was a model Homeless-to-Work employee and enjoyed his time as part of the team and a loving Salvation Army community where he could talk with others about one of his favorite topics, Angels baseball. 
After completing the Homeless-to-Work program he began working for Waste Management in August 2018. 
"Wayne works as a yard laborer," his Waste Management supervisor explained. "He also wears different hats at Waste Management. He helps with traffic control and is always willing to work double shifts when needed. Wayne is now responsible for training new employees on the yard. He helps to familiarize them with their responsibilities to prepare them to work alone. Wayne is such an excellent employee!"
# # #
Upon request, this news release will be made available in appropriate alternative formats to persons with disabilities, in compliance with the Americans with Disabilities Act of 1990. Any person with a disability who requires a modification or accommodation in order to participate in this meeting should direct such requests to Guy Pegan, ADA Coordinator, at 951.413.3120 at least 72 hours before the meeting. The 72-hour notification will enable the City to make reasonable arrangements to ensure accessibility to this meeting.