Free Sandbags, Sand Available to Moreno Valley Residents in Anticipation of Rain
For immediate release: November 26, 2019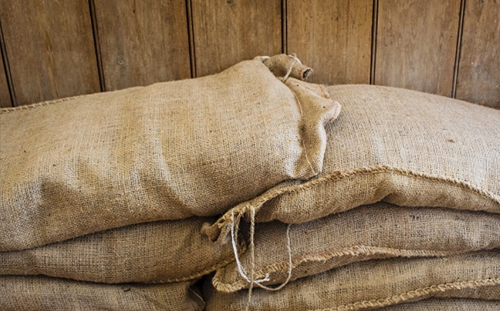 Empty sandbags and loose sand are available at many locations throughout the City of Moreno Valley in anticipation of heavy rain expected Wednesday, Nov. 27, and lasting through Friday, Nov. 29.
Sandbags are limited to 25 per resident unless special circumstances require more than this amount. Residents are encouraged to bring shovels to fill their own sandbags. Supplies are available for Moreno Valley residents at these locations:
Empty sandbags and loose sand
City Yard Main Office – 15670 Perris Blvd., available Monday - Friday, 7 a.m. - 4 p.m.
Fire Station 2 – 24935 Hemlock Ave.
Fire Station 48 – 10511 Village Road
Fire Station 58 – 28040 Eucalyptus Ave.
Sand and empty sandbags are available at the fire stations listed above any day, between 8 a.m. and 8 p.m. Please note that fire personnel may not be at the stations at all times due to response activities and sand may not be accessible.
Empty sandbags only (no sand)
Available any day from 8 a.m. - 8 p.m.:
Fire Station 6 – 22250 Eucalyptus Ave.
Fire Station 65 – 15111 Indian St.
Fire Station 91 – 16110 Lasselle St.
Fire Station 99 –13400 Morrison St.
Loose sand only (no sandbags)
Alessandro Blvd. and Redlands Blvd., at the Post Office property.
Available any day, any time.
Conference & Recreation Center Overflow Parking Lot
located at Veterans Way and Alessandro Blvd. Available any day, any time.  
City Yard Visitor Parking Lot
located immediately south of the City Yard main building at 15670 Perris Boulevard. Available any day, any time.  
Tips to help prevent rainstorm-related problems:
Place sandbags around doorways. 
Pile sandbags two or three bags high outside the home to create a water barrier.
Residents living adjacent to hill areas should cover up bare soil areas with plastic sheeting, since extreme water saturation can affect the stability of the soil.
Make sure your rain gutters are cleared out and that your drains are free of debris.
Prepare the outside of your home by bringing in things that can get ruined by excessive water.
Observe all "Flooded" and "Road Closed" signs.
Do not attempt to cross any road that has standing or flowing water.
If you see a storm drain that is not draining, alert the City's Public Works Department immediately by calling 951-413-3160.
For more information, please call the Moreno Valley City Yard at 951-413-3160 or the Moreno Valley Fire Department at 951-486-6780. 
# # #
Upon request, this news release will be made available in appropriate alternative formats to persons with disabilities, in compliance with the Americans with Disabilities Act of 1990. Any person with a disability who requires a modification or accommodation in order to participate in this meeting should direct such requests to Guy Pegan, ADA Coordinator, at 951.413.3120 at least 72 hours before the meeting. The 72-hour notification will enable the City to make reasonable arrangements to ensure accessibility to this meeting.