Council Member David Marquez to Host "Let's Have Lunch with Dave"
For immediate release: August 7,2019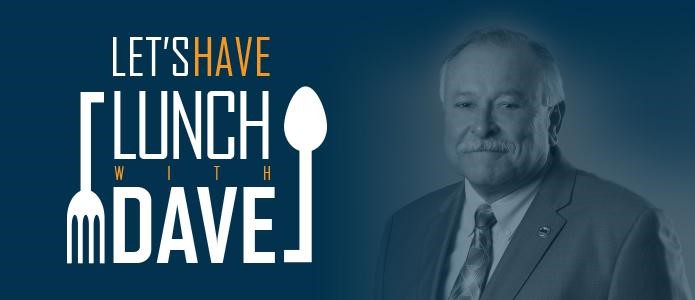 Moreno Valley Council Member David Marquez will host a "Let's Have Lunch with Dave" event on Saturday, August 10th to meet with residents and answer questions. Council Member Marquez represents Council District 3. 
"Let's Have Lunch with Dave" 
Saturday, August 10, 2019 
11:30 a.m. to 1:00 p.m. 
Round Table Pizza
27140 Eucalyptus Ave, Suite A
"I have had the pleasure to meet many people in my district. I want to meet as many Moreno Valley residents and other stakeholders as I can to learn more about what concerns them. Communication is key to working together to achieve great things for our City," said Council Member Marquez.
Council Member Marquez will host an open dialogue to listen to concerns and comments, answer questions, and give general updates on relevant projects and events.
Residents unable to attend the lunch event are encouraged to call the City Council Office at 951.413.3008 to make an appointment to meet with Council Member Marquez.
# # #
Upon request, this news release will be made available in appropriate alternative formats to persons with disabilities, in compliance with the Americans with Disabilities Act of 1990. Any person with a disability who requires a modification or accommodation in order to participate in this meeting should direct such requests to Guy Pegan, ADA Coordinator, at 951.413.3120 at least 72 hours before the meeting. The 72-hour notification will enable the City to make reasonable arrangements to ensure accessibility to this meeting.