MoVal "State of the City" Tickets on Sale Now
For immediate release: July 31,2019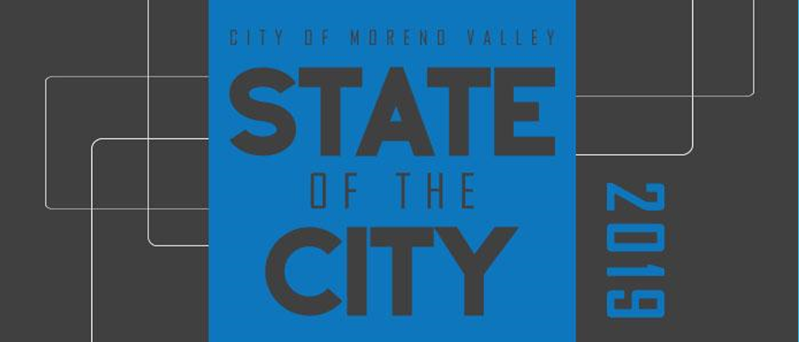 Tickets are now available online for the Moreno Valley "State of the City" luncheon set for August 22 and are already selling at a brisk pace. Dr. Yxstian A. Gutierrez, Mayor of Moreno Valley, will discuss the City's many accomplishments over the past year and give a preview of what's to come. The theme of this year's address is Community.
"We make a very intentional, continuous effort to engage our residents and keep aware of what people want for our City, and we are guided by those priorities," Mayor Gutierrez explained. "Our City government is the tool we use to bring to life the community's priorities. It's all about community."
The State of the City luncheon is set for Thursday, August 22, from 11:30 a.m. to 1 p.m., at the City's Conference & Recreation Center, 14075 Frederick St., next door to City Hall.
Tickets are available online for $40 through Eventbrite. This event is expected to sell out soon. More information is available at mvsotc.com.
# # #
Upon request, this news release will be made available in appropriate alternative formats to persons with disabilities, in compliance with the Americans with Disabilities Act of 1990. Any person with a disability who requires a modification or accommodation in order to participate in this meeting should direct such requests to Guy Pegan, ADA Coordinator, at 951.413.3120 at least 72 hours before the meeting. The 72-hour notification will enable the City to make reasonable arrangements to ensure accessibility to this meeting.