Moreno Valley Utility's Electric Reliability Wins National Praise
For immediate release: April 9, 2019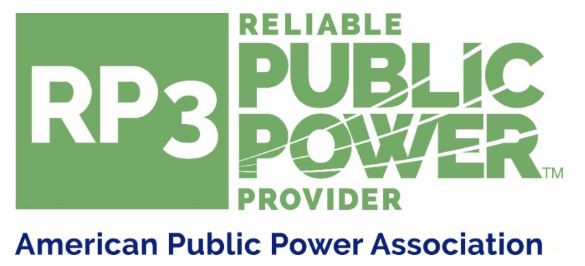 Moreno Valley Utility (MVU) has been recognized nationally for what MoVal customers already appreciate: Our community-owned electric service is amazingly reliable. While the national average length of power outages in 2018 was a whopping 135 minutes, the average outage in Moreno Valley lasted less than eight minutes.
Recognition of MVU's first-rate service record comes from the American Public Power Association, a trade group that represents more than 2,000 not-for-profit, community-owned electric utilities.
APPA compared Moreno Valley Utility's reliability data, compiled through its eReliability Tracker Service, with statistics from the independent Energy Information Administration, which analyzes national energy data. The numbers clearly show that Moreno Valley Utility customers have some of the best, most reliable electric service in the country.
"Receiving this designation demonstrates how our utility delivers first-rate service," said Mayor Gutierrez. Moreno Valley Utility is not only reliable, it has shown a commitment to system improvement, safety, and developing a strong and sustainable workforce."
And it doesn't happen by accident. Moreno Valley Utility officials point to the agency's ongoing work to maintain and improve its infrastructure, including the installation of more than 23,000 linear feet of 12kV transmission line and automation of its distribution equipment.  
"This recognition demonstrates public power's exceptional reliability," said the Association's Senior Vice President of Engineering Services, Michael Hyland
Learn more about Moreno Valley Utility and its commitment to reliability at moval.org/mvu

# # #
Upon request, this news release will be made available in appropriate alternative formats to persons with disabilities, in compliance with the Americans with Disabilities Act of 1990. Any person with a disability who requires a modification or accommodation in order to participate in this meeting should direct such requests to Guy Pegan, ADA Coordinator, at 951.413.3120 at least 72 hours before the meeting. The 72-hour notification will enable the City to make reasonable arrangements to ensure accessibility to this meeting.