Investigators Continue Search for Missing 16-year-old Aranda Briones
Community Asked to Call in Tips to Help Find Moreno Valley Girl
For immediate release: January 23, 2019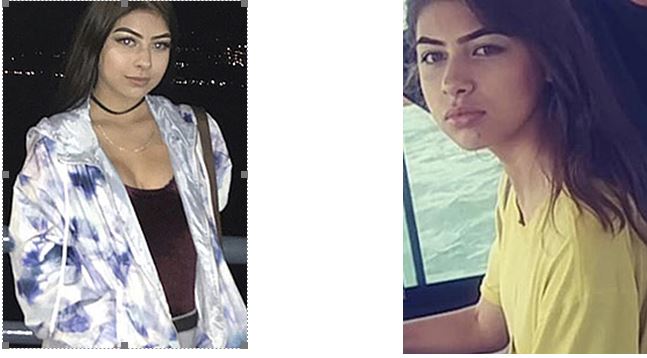 Officers from the Moreno Valley Police Department, the Riverside Sheriff's Department's anti-human trafficking team, and the Federal Bureau of Investigation (FBI) are continuing to search for 16-year-old Aranda Briones who has been missing since Sunday, January 13, 2019.
Investigators are asking for the public's help in providing any information regarding Aranda's location or any information regarding her disappearance.
A Community Tip Line – 951-486-6731 – has been established for anyone with information who could lead investigators to Aranda.
Callers can remain anonymous when reporting information.
Acting Moreno Valley Police Chief Dave Lelevier met with the missing teenager's family today to deliver hundreds of fliers to pass out to the community in the hopes that someone will come forward with additional information about Aranda.
In addition to following up on leads from the public and Aranda's family and friends, investigators are combing through footage from the Moreno Valley Citywide Camera System to look for additional clues regarding Aranda's whereabouts.
MISSING PERSON: Aranda Briones, 16, Moreno Valley
Aranda is 5'4", 110 lbs., with brown hair and hazel eyes. 
Last seen: Sunday, January 13, 2019 in the area of Community Park, 
located at 13380 Frederick Street in Moreno Valley.

She was last seen wearing a white and blue jacket (shown in above picture), a dark colored shirt and dark jeans.
Please call the Community Tip Line at 951-486-6731 if you have seen 16-year-old Aranda Briones or if you know anything related to her disappearance.
The public can also call the Moreno Valley Police Missing Person and Runaway Hotline at 951-486-6731 with any information
# # #
Upon request, this news release will be made available in appropriate alternative formats to persons with disabilities, in compliance with the Americans with Disabilities Act of 1990. Any person with a disability who requires a modification or accommodation in order to participate in this meeting should direct such requests to Guy Pegan, ADA Coordinator, at 951.413.3120 at least 72 hours before the meeting. The 72-hour notification will enable the City to make reasonable arrangements to ensure accessibility to this meeting.