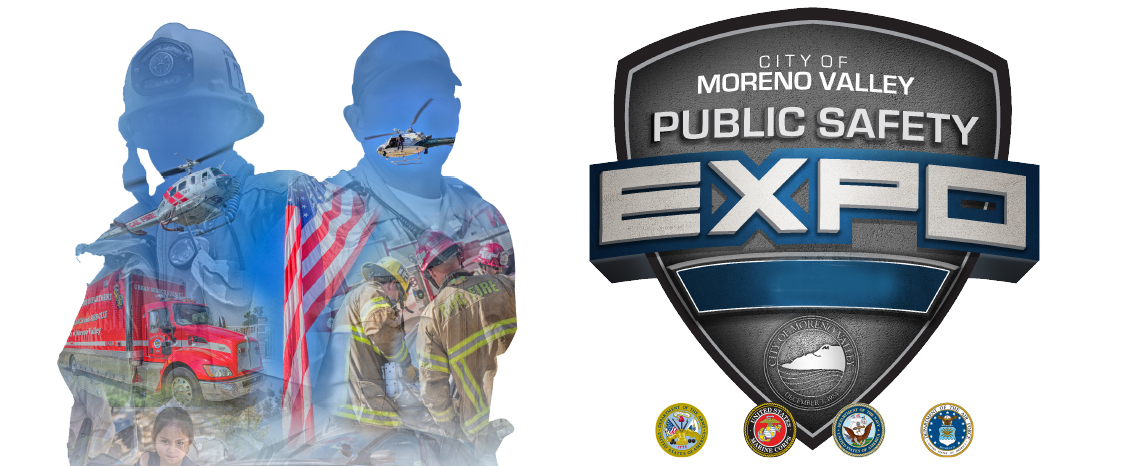 Enjoy an interactive day with leading public safety agencies that provide services in Moreno Valley — all in a festive atmosphere complete with music, food, giveaways and more.
Public Safety Expo

Experience live demonstrations. Don't miss our K-9s and fire suppression demonstrations!
Play with hands-on displays and equipment. Take the firehose roll-up challenge!
Learn all about resources that are here to help. Save a life by learning sidewalk CPR or learn how to recognize a victim of human trafficking.
Engage with public safety personnel. These proud public servants love to share information about what they do and they'll even pose for a picture.

Meet members of the U.S. Military and learn more about their mission.

Investigate new career opportunities. Visit the recruiting booths to find out how to start a career in a public safety field.
Have fun!  Music, food, giveaways, and much more…
Date: May 21, 2022
Time: 10am-2pm
Cost: FREE
Location: Calle San Juan Los Lagos

Meet Moreno Valley's finest Firefighters and Police Officers at the 7th annual Public Safety Expo!
This free family friendly event offers hands-on exhibits, exciting demonstrations, music, food, and giveaways! Join us for a fun filled day!
Questions?
Call 951.413.3280.