Moreno Valley Launches Program to Give
Local Vendors Priority Selection on City Bids
For immediate release: June 10, 2021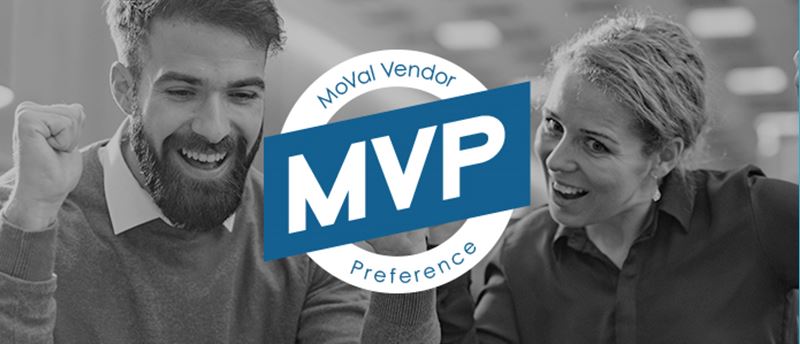 The City of Moreno Valley proudly announces MoVal Vendor Preference or MVP. This new program offers Moreno Valley small businesses a competitive advantage on City of Moreno Valley bids for goods, equipment, supplies, and materials. Qualifying Moreno Valley small businesses may be eligible for a 5% preference when submitting bids to the City for consideration.
"Supporting and growing Moreno Valley businesses is one of my top priorities," said Dr. Yxstian Gutierrez, Mayor of Moreno Valley. "I encourage all qualifying local businesses to take advantage of this innovative new program."
Qualifying small businesses must meet the following criteria:
Have a current Moreno Valley business license for the past 12 months
Occupy a physical business location within Moreno Valley
Have a valid resale license issued from the California Department of Tax and Fee Administration
Have less than 100 employees or average annual gross receipts of $10 million or less
Moreno Valley Businesses will be awarded contracts if their bid is within 5% of the lowest qualifying bidder. As an MVP, local businesses may also choose to price match and beat the non-local competition with the MVP advantage.
For more information or to sign up for MoVal Vendor Preference, please visit www.moval.org/mvp.
# # #
---
Moreno Valley lanza un programa que dará prioridad a la selección de
La Ciudad de Moreno Valley anuncia con orgullo el programa de preferencia de proveedor o MoVal Vendor Preference (MVP). Este nuevo programa ofrece a las pequeñas empresas de Moreno Valley una ventaja competitiva en las licitaciones de bienes, equipos, suministros y materiales de la Ciudad de Moreno Valley. Las pequeñas empresas calificadas de Moreno Valley pueden ser elegibles para una preferencia del 5% al ​​presentar ofertas a la Ciudad para su consideración.
"Apoyar y hacer crecer las empresas de Moreno Valley es una de mis principales prioridades", dijo el Dr. Yxstian Gutiérrez, Alcalde de Moreno Valley. "Animo a todas las empresas locales que reúnan los requisitos a que aprovechen este nuevo e innovador programa".
Las pequeñas empresas que califiquen deben cumplir con los siguientes criterios:
Tener una licencia comercial vigente de Moreno Valley durante los últimos 12 meses
Ocupar una ubicación comercial física dentro de Moreno Valley
Tener una licencia de reventa válida emitida por el Departamento de Administración de Impuestos y Tarifas de California.
Tener menos de 100 empleados o ingresos brutos anuales promedio de $ 10 millones o menos
Se adjudicarán contratos a las empresas de Moreno Valley si su oferta se encuentra dentro del 5% del postor calificado más bajo. Como un MVP, las empresas locales también pueden optar por igualar los precios y vencer a la competencia no local con la ventaja de MVP.
Para obtener más información o para registrarse en MoVal Vendor Preference, visite www.moval.org/mvp.
# # #
Upon request, this news release will be made available in appropriate alternative formats to persons with disabilities, in compliance with the Americans with Disabilities Act of 1990. Any person with a disability who requires a modification or accommodation in order to participate in this meeting should direct such requests to Guy Pegan, ADA Coordinator, at 951.413.3120 at least 72 hours before the meeting. The 72-hour notification will enable the City to make reasonable arrangements to ensure accessibility to this meeting.