City Councilmember Marquez to Help CHP
Reduce Impaired-Driver Crashes
For immediate release: November 16, 2020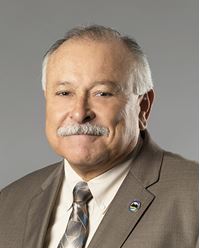 Moreno Valley City Councilmember David Marquez (District 3) will serve on a community-based task force convened by the Riverside Area California Highway Patrol (CHP) to reduce the number of impaired drivers and the crashes they cause. In a one-year period from October 1, 2017, to September 30, 2018, 370 people were injured or killed in traffic crashes involving impaired drivers on roadways within the CHP Riverside Area.
"These are completely preventable crashes and injuries," said Councilmember Marquez. "And as a father and grandfather, I have a deep commitment to keeping our roadways safe."
In addition to the task force, the CHP traffic safety effort also includes enhanced enforcement patrols particularly on Interstates 15 and 215; State Routes 60, 71 and 91; and unincorporated roads within the CHP Riverside Area, and a public awareness and education campaign to help reinforce the dangers of driving while impaired by alcohol, marijuana and other drugs.
"As the second-largest City in Riverside County, it's appropriate that Moreno Valley is represented on this important task force," said Dr. Yxstian Gutierrez, Mayor of Moreno Valley, "and I know Councilmember Marquez feels strongly about this issue."
# # #
---
Concejal de la ciudad Márquez ayudara a CHP a reducir accidentes de conductores perjudicados
El concejal de la ciudad de Moreno Valley, David Marquez (Distrito 3), servirá en un grupo de trabajo basado en la comunidad convocado por la Patrulla de Carreteras en el Área de Riverside California (CHP) para reducir el número de conductores perjudicados y los choques que causan. En un período de un año desde el 1 de octubre de 2017 al 30 de septiembre de 2018, 370 personas resultaron heridas o muertas en accidentes de tráfico que involucraron a conductores perjudicados en las carreteras dentro del área de CHP Riverside.
"Estos son accidentes y lesiones completamente prevenibles", dijo el concejal Marquez. "Y como padre y abuelo, tengo un profundo compromiso de mantener nuestras carreteras seguras".
Además del grupo de trabajo, el labor de seguridad de tráfico del CHP también incluye la aplicación e intensificación de las patrullas, en particular en las carreteras interestatales 15 y 215; Rutas Estatales 60, 71 y 91; y carreteras no incorporadas dentro del área de CHP Riverside, y una campaña de conocimiento y educación pública para ayudar a reforzar los peligros de conducir mientras estén perjudicados por el alcohol, la marijuana y otras drogas.
"Como la segunda ciudad más grande del condado de Riverside, es apropiado que Moreno Valley esté representado en este importante grupo de trabajo", dijo el doctor Yxstian Gutiérrez, alcalde de Moreno Valley, "y sé que el concejal Márquez tiene sentimientos fuertes sobre este tema".
# # #
Upon request, this news release will be made available in appropriate alternative formats to persons with disabilities, in compliance with the Americans with Disabilities Act of 1990. Any person with a disability who requires a modification or accommodation in order to participate in this meeting should direct such requests to Guy Pegan, ADA Coordinator, at 951.413.3120 at least 72 hours before the meeting. The 72-hour notification will enable the City to make reasonable arrangements to ensure accessibility to this meeting.