City of Moreno Valley Mayor, Two Council Members Take Oath of Office
In front of an overflow crowd, Dr. Yxstian A. Gutierrez, 31, took the oath of office Tuesday evening to become Moreno Valley's first directly-elected mayor. Newly elected City Council members Victoria Baca, District 1, and David Marquez, District 3, were also sworn in to office.
Gutierrez, Baca and Marquez spoke of a shared vision of bringing more jobs to Moreno Valley, enhancing the quality of life for its residents, and further increasing community engagement.
"I am honored to have been chosen as the first directly-elected mayor of Moreno Valley, the city I grew up in and the city where I continue to live and work." Gutierrez said. "I look forward to bringing more job opportunities and an exceptional quality of life to our community. Together, we will put Moreno Valley on the map and continue to make it work for our residents."
Mayor – Dr. Yxstian A. Gutierrez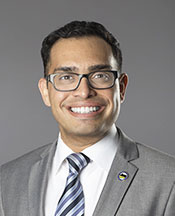 A resident of Moreno Valley for more than 20 years, Gutierrez will serve as the City's elected mayor through 2018.  He began service as a City Council member in 2013 and served as the Council-appointed mayor in 2015. 
For the past decade, Gutierrez has worked as a special education teacher with the Moreno Valley Unified School District. 
The first member of his family to go to college, he earned an associate's degree from Moreno Valley College, a bachelor's degree from California Baptist University, a master's degree in Education, and a Doctorate degree in Special Education from Northcentral University.
Gutierrez is also an alumnus of USC's Executive Education in Public Policy program.
City Council, District 1 – Victoria Baca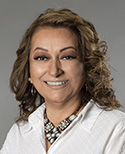 Educational consultant Victoria Baca was elected by voters to represent the newly drawn City Council District 1. Baca will serve a four-year City Council term.
Baca moved to Moreno Valley in 1990 and started a small business. She also helped launch the first Hispanic Chamber of Commerce in Moreno Valley. In 2006, she was elected to the Moreno Valley Unified School District Board of Education and served for four years.
In 2012, Ms. Baca became the first Latina elected to the City Council in Moreno Valley. A year later she was selected by her council colleagues to serve as Mayor Pro Tem of Moreno Valley.
Ms. Baca has one daughter and three grandchildren.
"I will keep my campaign promises to work for jobs, public safety and education," Baca said. "I will do my best to make Moreno Valley a great city where people want to live and work."
City Council, District 3 – David Marquez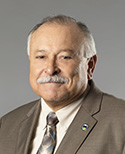 Voters elected 30-year Moreno Valley resident David Marquez to represent District 3. Mr. Marquez will serve a four-year City Council term.
Marquez is a Vietnam Veteran who served two tours of combat while a member of the United States Air Force. After leaving the military, Mr. Marquez graduated from the Rio Hondo Police Academy and joined the Montebello Police Department.
Marquez has established himself as a dedicated volunteer for a variety of Moreno Valley causes including organizing neighborhood clean-ups and anti-hunger campaigns for the homeless and veterans, and assisting local schools in supervising students. He was named 2016 Moreno Valley Volunteer of the Year by the County of Riverside.
Marquez and his wife have four children and 9 grandchildren.
"My vision for this city is progress," Marquez said. "Not to go backwards, but to progress."
Gutierrez' election as mayor creates a vacancy on the Moreno Valley City Council. The Moreno Valley City Council must appoint a replacement to serve the remainder of Gutierrez' term as the Council District 4 representative or authorize a special election to fill the vacant District 4 seat.
Upon request, this news release will be made available in appropriate alternative formats to persons with disabilities, in compliance with the Americans with Disabilities Act of 1990. Any person with a disability who requires a modification or accommodation in order to participate in this meeting should direct such requests to Guy Pegan, ADA Coordinator, at 951.413.3120 at least 72 hours before the meeting. The 72-hour notification will enable the City to make reasonable arrangements to ensure accessibility to this meeting.