Capital Projects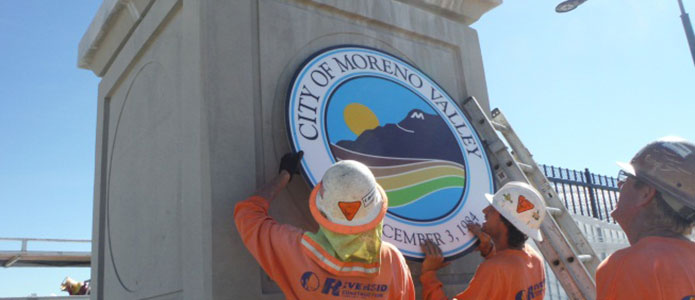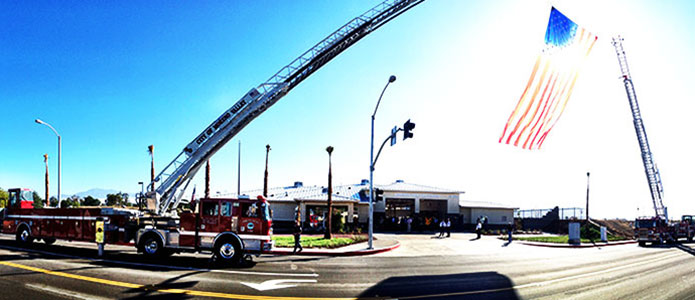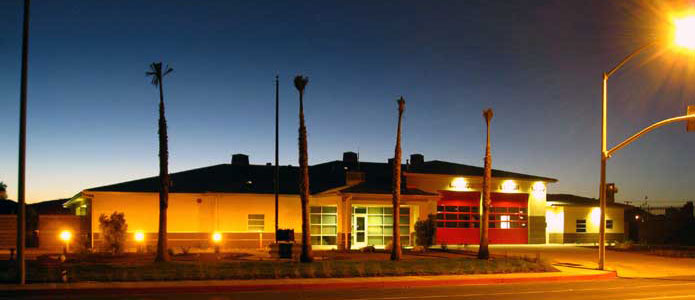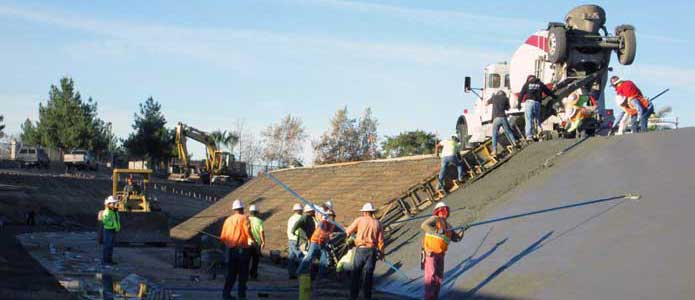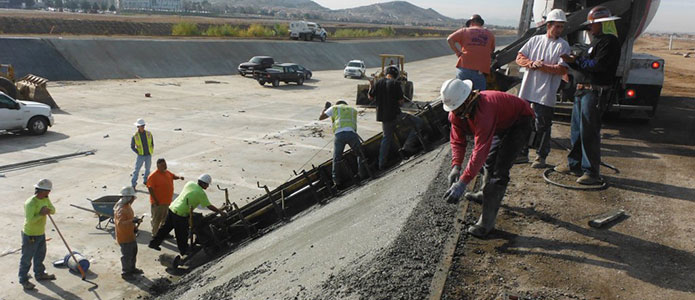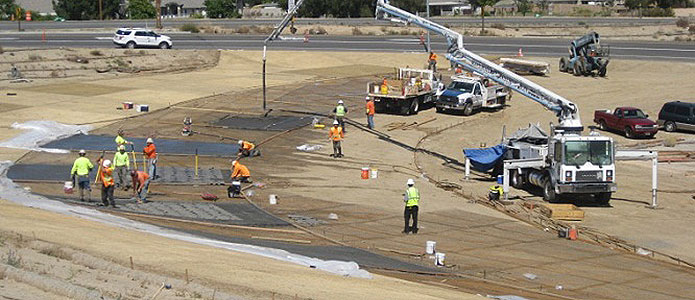 Mission Statement
The Mission of the Capital Projects Division is to deliver a broad spectrum of quality public infrastructure projects safely, efficiently, and responsibly.
The Capital Projects Division is responsible for the compilation and implementation of the City's Capital Improvement Plan (CIP). Many capital improvement projects come under our purview including: construction of fire stations, city buildings, bridges, storm drains, traffic signals, bikeways, multi-use trails, freeway interchanges, and street improvements.
Street improvements include: roadway pavement, curb, gutter, sidewalk, pedestrian ramps, driveway approaches, medians, storm drains, street lights, and dry and wet utilities such as water pipelines, sewers, electrical, and telecommunication and cable conduits.
Through long range planning in an environmentally conscientious manner with full inter-governmental and public agency coordination, prudent real property acquisitions, diligent construction management and fiscally responsible contract management efforts, this division is dedicated to delivering projects which improve the quality of life, so that the residents of Moreno Valley can have a strong sense of pride in their City.
If you have feedback for or need to request information from the Capital Projects Division, use this Feedback Form.
Public Review
There are no documents for public review at this time.

Capital Improvement Projects List and Map (updated quarterly)
Learn More About the Capital Projects Division
For more information about the Capital Projects Division, select a tab below.
Current Fiscal Year Project Spotlight
Citywide Pavement Rehabilitation Program
This Pavement Rehabilitation program is ongoing as roadway maintenance remains a top priority for the City Council. Each fiscal year, pending program funding availability, this program will address basic road maintenance, rehabilitation, preservation, and critical safety needs for local and arterial streets citywide. Rehabilitation includes the removal and replacement of pavement surfaces as well as crack sealing and applications of slurry seal to extend the service life of the street pavement. Streets are selected based on existing pavement condition and traffic volume. Local streets are rehabbed in groups by proximity to ensure rehabilitation efficiency and cost effectiveness.
Completed Project Highlights
Alessandro Bl at Chagall Ct and Graham St
Aqueduct Trail (Juan Bautista de Anza Multi-Use Trail) Study
Bike Lane Improvements (12 Locations)
Citywide Pavement Rehabilitation Program – FY 17/18 (Arterial Streets)
Citywide Pavement Rehabilitation Program – FY 17/18 SB1 Funded Segments (Local Streets)
Citywide Safe Routes to School Pedestrian Facility Improvements ATP Cycle 1 Project
Community Enhancement Program
Community Enhancement Program II
Cottonwood Basin
Cycle 7 ADA Pedestrian Access Ramps
Eucalyptus Ave / Gentian Ave Bike Lanes
Heacock St Channel Improvements
Hubbard St Storm Drain
Liberty Lane Improvements
Pavement Management System Updates