Safety Quiz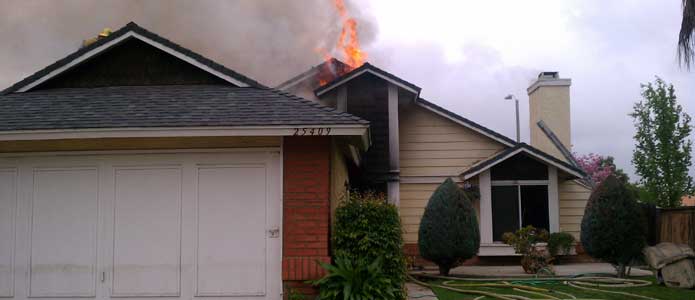 How "Fire Safe" is your home?
Most fatal fires are home fires. Take a tour of your home and use this checklist to see how safe your household is from fire.
---
In the Kitchen
1. Do cooks stay in the kitchen while cooking?
2. Is the stovetop clean and uncluttered?
3. Are there oven mitts within easy reach of the stove?
4. Is the pan lid within easy reach?

---
Electrical
5. Are your electrical appliances in good condition?
6. Are the electrical loads on outlets properly limited?

---
General
7. If someone in your household smokes, do you have large, deep, non-tip ashtrays?
8. Are portable and other space heaters at least 3 feet (1 meter) from anything that can burn?
9. Do you have a sturdy screen on your fireplace?
10. Is your chimney clean?
11 Are matches and lighters out of sight and reach of children?

---
Smoke Alarms and Sprinklers
12. Are working smoke alarms installed on every floor of your home?
13. Do all your smoke alarms work?
14. Are your smoke alarms clean?
15. Are your smoke alarms newer than 10 years?
16. Do you know that fire sprinklers can be installed in homes?

---
Around the House
17. Does your household have a home escape plan?
18. Are there two ways out of every room?
19. If you have security bars on your windows, do they have quick-release devices?

---
Workshops, Storage Areas, and Outdoors
20. Are flammable liquids stored safely?
21. Are fuses and circuit breakers the right size?
22. Are outdoor power supplies safe?
23. Do you have a working portable fire extinguisher?