Volunteers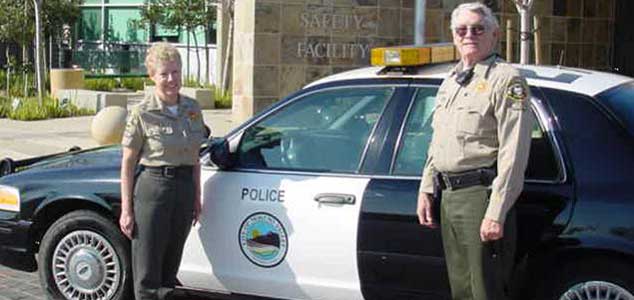 The City of Moreno Valley relies on volunteers to help provide community services and programs that the City could not otherwise afford to offer its citizens.  The Volunteer Program provides a broad source of expertise and talent for City programs and an avenue for citizens to participate in their local government. 
Volunteering can provide valuable job experience, keep your skills sharp, or just make you feel great. And it always helps the community!
If you want to become a volunteer, your first step is to complete a Volunteer Application form and turn it in to the Office of Emergency Management and Volunteer Services.  Your application will be reviewed and an assignment to a particular department will be suggested. 
If you are specifically interested in being a volunteer with the Police Department, an Explorer Scout for the Police Department, or a Reserve Firefighter for Riverside County, please visit the following web sites:
For Fire Explorer Posts outside of Moreno Valley, please visit Riverside County Fire Department's website at: Riverside County Fire Explorers.
Select a tab below for more information on Moreno Valley volunteering...
Volunteer Reserve Firefighters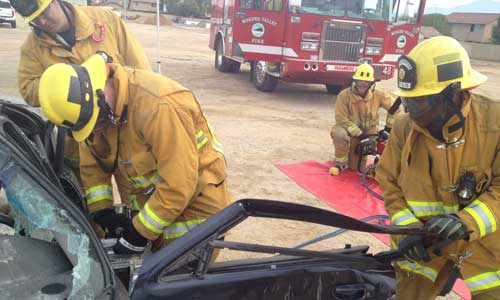 Moreno Valley Volunteer Reserve Firefighters assist the Moreno Valley Fire Department in firefighting activities and the provision of Emergency Medical Services (EMS). They respond to alarms as members of fire crews to protect life and property using various fire apparatus, equipment, tools, and devices, while ensuring their proper use and maintenance. Volunteer Reserve Firefighters are trained as Emergency Medical Technicians, First Responders or Emergency Medical Responders (EMR). They administer varying degrees of emergency medical aid to injured people under extreme conditions involving trauma, illness, and personal tragedy.
Minimum Requirements:
Must be a high school graduate or have passed the GED Requirements at time of appointment
Be able to read and write English at a level required for successful job performance
Be at least 18 years of age
Desirable Optional Credentials:
Graduation from a Community College
Basic Training Academy. Previous experience as a volunteer or reserve firefighter
California State Firefighter 1
Possession of a current EMT-B National Registry Certificate
Retired/former fire service professionals
How to Apply
Applications may be obtained at www.rvcfire.org as positions are open and available. All required documentation must be submitted with the application including a resume. 
Fire Explorer Program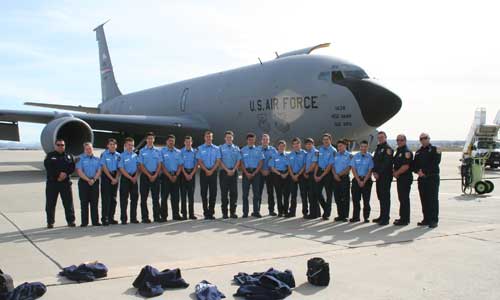 The Moreno Valley Fire Explorer Program is a youth program organized through Learning For Life. The program is designed to allow males and female youth, between the ages of 14 and 20, to explore a career in the fire service. The explorers receive training similar to volunteer and professional firefighters, including basic fire chemistry, hose evolutions, ladder operations, medical and CPR training, hazardous materials, and auto extrication. The training program is intense and demanding, however the rewards are increased character and the understanding of what it takes to pursue a career in the fire service.
Fire Explorers receive the following benefits:
The opportunity to learn teamwork and leadership skills
High School credits
Competitive activities at Fire Explorer Musters
Challenge, Hard Work, Fun, and Friendship!
The Moreno Valley Fire Department has two Fire Explorer Posts. The West Moreno Valley Fire Explorer Post #906 is located at Towngate Fire Station 6 at 22250 Eucalyptus Avenue.  For more information on this Explorer Post, please call 951.653.3030
The East Moreno Valley Fire Explorer Post #958 is located at Moreno Fire Station 58 at 28040 Eucalyptus Avenue.  For more information on this Explorer Post, please call 951.924.6860.