Dr. Yxstian Gutierrez,

Mayor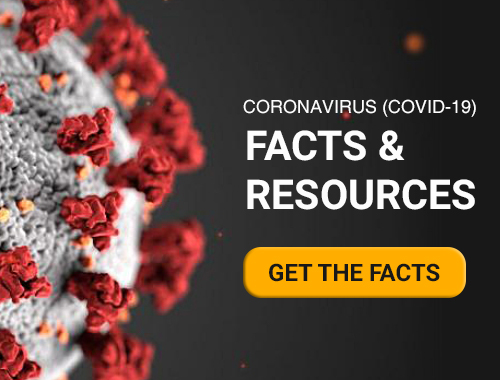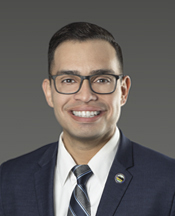 Contact Mayor
Dr. Yxstian A. Gutierrez
Phone: 951.413.3008
Email: Mayor@moval.org

Address:
14177 Frederick St.
Moreno Valley, CA 92553
Mayor Gutierrez' Weekly Message
December 6, 2022

This past weekend, Moreno Valley celebrated its 38th birthday. On December 3, 1984, the communities of Edgemont, Sunnymead, and Moreno merged to form our great City.
As a lifelong Moreno Valley resident, I've seen firsthand how much our City has grown.
We grew from humble beginnings to a City where Fortune 500 companies base their operations. Our population continues to grow as people from across the country move here to get their foot in the door of the American Dream.
We're one of the country's fastest-growing and most vibrant cities, and we continue to progress each day.
Of course, the secret to Moreno Valley's success is the people.
From City Staff to everyday residents, we come together to beautify our parks, look after our youth and seniors, help the unhoused, and work hard to ensure our City thrives.
It's no wonder why our City has grown so much!
As I move on to my new position as County Supervisor, I will always hold the people of Moreno Valley near and dear to my heart. Thank you for making Moreno Valley the amazing City it has always been—the City Where Dreams Soar.
Here's to many, many more years of Moreno Valley!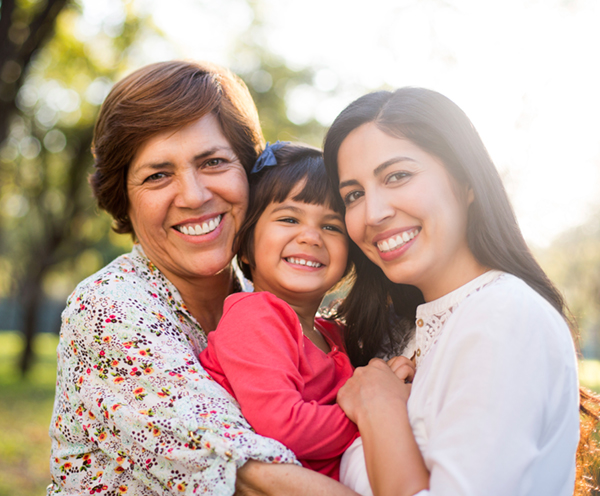 ---
El pasado fin de semana, Moreno Valley celebró su cumpleaños número 38. El 3 de diciembre de 1984, las comunidades de Edgemont, Sunnymead y Moreno se fusionaron para formar nuestra gran ciudad.
Como residente de Moreno Valley de toda la vida, he visto de primera mano cuánto ha crecido nuestra ciudad.
Crecimos desde nuestros humildes comienzos a una ciudad donde las compañías Fortune 500 basan sus operaciones. Nuestra población continúa creciendo a medida que personas de todo el país se mudan aquí para poner su pie en la puerta del sueño americano.
Somos una de las ciudades más vibrantes y de crecimiento más rápido del país, y continuamos progresando cada día.
Por supuesto, el secreto del éxito de Moreno Valley es la gente.
Desde el personal de la ciudad hasta los residentes cotidianos, nos unimos para embellecer nuestros parques, cuidar a nuestros jóvenes y personas mayores, ayudar a los desalojados y trabajar arduamente para garantizar que nuestra ciudad prospere.
¡No es sorprendente por qué nuestra ciudad ha crecido tanto!
A medida que avance a mi nuevo puesto como Supervisor del Condado, siempre tendré a la gente de Moreno Valley cerca de mi corazón. Gracias por hacer de Moreno Valley la increíble ciudad que siempre ha sido: la ciudad donde los sueños se elevan.
¡Estamos emocionados por muchos, muchos años más de Moreno Valley!
###
Coronavirus Efforts
As fast as the coronavirus crisis is evolving, I have been heartened to see our community adapting just as quickly.  Our City Council and I, working with what has to be the most talented and dedicated municipal staff, have had to anticipate coronavirus-related challenges and respond just as rapidly.
Here is a summary of actions we've taken to help Moreno Valley get through this unprecedented situation:
Convened Disaster Council meetings to address emerging issues
Instituted the City of Moreno Valley's Pandemic Flu Plan
Communicating our community's needs to County, State and Federal lawmakers
Launched the Coronavirus Resource Page to connect residents and businesses to thousands of resources to help them weather this storm
Implemented Zoom video conferencing technology to allow residents to remotely participate in City Council and Planning Commission meetings
Restricted public access to City Hall and other City facilities to support the Governor's Stay at Home directive
Suspended penalties and interest on late payment of fees and fines during restricted City Hall access
Working with the CDC, State of California and Riverside County Public Health to address this situation from Moreno Valley's perspective
Working with local grocers to provide seniors and residents with disabilities priority shopping hours
Working with local grocers to understand their supply-chain needs
Providing support to businesses large and small to navigate this difficult time
Posting regular social media messages, videos, and informational graphics to provide timely and factual coronavirus information to residents and businesses
Delivering regular messages to the Community via the weekly Mayor's Message and Moreno Valley at Work e-newsletter
Producing many "Special Message from the Mayor Covid-19 Video Updates" for YouTube, MV3 and the City's Website
Supporting Riverside University Health System and their mission
Launching the MoVal Meals Program for seniors and residents with disabilities
Working with local non-profits to address other community needs
Ordering equipment for our first responders to use while serving the emergency needs of the community
Supporting our local school districts as they continue to educate the children of our community
Continuing to provide essential City services, including maintaining the City's roads
Ensuring full time City staff, including part-time and temp workers are paid
Created a special Moreno Valley Food Resource webpage, connecting residents with food pantries, local restaurants, MVUSD/VVUSD meals for students, and more
Implemented a system in order for residents and developers to submit project applications and pick up plans to avoid delays
 Supported local business owners by encouraging residents to use curbside pick-up, takeout and delivery options
 Worked with our many generous Moreno Valley businesses and distributors to secure food and equipment donations

Paid tribute to our heroic healthcare workers by lighting Moreno Valley's iconic M in their honor

Ensured vital federal funding by encouraging residents to be counted in the 2020 Census

Protected Moreno Valley Utility customers from rate increases, late fees and disconnections
Protected residential and commercial tenants by suspending interest, fees and penalties for non-payment or late payment of rent due to coronavirus
Encouraged applications from non-profits and government entities for nearly $1.2 million in federal Community Development Block Grant Coronavirus and $631,000 in Emergency Solutions Grants Program Coronavirus funding
Lighted MoVal's iconic M in honor of teachers and public servant
Reopened several open spaces, hiking trails and sport courts for public enjoyment while maintaining physical distancing
Visited Renaissance Village senior living facility with Mayor Pro Tem Baca, Police and Fire to bring Mothers Day cheer to residents
Created Senior Eats, a meal delivery program in conjunction with local restaurants, to deliver nutritious meals to seniors
Welcomed the military's flyover salute to heroic healthcare workers
Partnered with Feeding America on a drive-thru food distribution event for community members
Recognized the need to connect with residents who usually attend the City's annual Memorial Day event, and delivered holiday remarks via the internet and local cable TV to bridge the distance
Expressed grave concern over potential educational budget cuts by writing a series of letters to Governor Newsom
Created the "Adopt-A-Senior" program to celebrate local high school graduates
Created a small business emergency grant program, "Forward MoVal," to assist business owners affected by the pandemic
Expanded outdoor dining options for Moreno Valley restaurants to serve more customers while complying with state rules for physical distancing
Created park and pick-up services for residents at Moreno Valley's Public Libraries
Provided free WiFi internet access to the public at City facilities, including City Hall, the Libraries, the Employment Resource Center and more
Initiated the Got You Covered free mask giveaway campaign
Created the MoVal Rental Rescue program to help Moreno Valley residents with overdue rent and utility payments
Meet Mayor Gutierrez
A resident of Moreno Valley for more than 20 years, Mayor Gutierrez serves as the City's first directly elected Mayor. He began service as a City Council Member in 2013, was appointed Mayor Pro Tem and Mayor, and was elected Mayor of Moreno Valley in 2016. Mayor Gutierrez is proud of the City's success in bringing more than 14,000 new jobs to our community over the past four years.
Under his leadership, Moreno Valley was ranked the third most fiscally strong City in the nation - a testament to sound financial management practices - and the City's second library branch opened.
He championed the award-winning Hire MoVal program – an initiative that promotes hiring local Moreno Valley residents while offering economic incentives to businesses through utility rate discounts and business license waivers. The program's expansion - Hire a Grad - benefits businesses that hire local college and career technical school graduates.
He advocates for Moreno Valley's Citywide Camera program and cutting edge community policing programs which allow the City to stretch resources while reducing crime and making neighborhoods safer.
Mayor Gutierrez also works diligently to improve community engagement to help ensure that City government effectively represents its residents and businesses. He created the Summer at City Hall program to give local high school students an inside view at how city government works and spearheaded the establishment of the Emerging Leaders Council, a panel of college students between the ages of 18 and 25 who advise Moreno Valley officials on youth issues.
Mayor Gutierrez currently serves on the Parks, Community Services and Trails Committee, the Economic Development Subcommittee, the Finance Subcommittee, and the Riverside County Transportation Commission (RCTC). As an alternate, he serves on the Western Riverside Council of Governments (WRCOG), the Riverside Transit Agency,  the Public Safety Subcommittee,
In addition to his role as Mayor of this dynamic City, Mayor Gutierrez has spent more than a decade working with children as a special education teacher with the Moreno Valley Unified School District. He also serves on the board for the Renu Hope Foundation, a non-profit group dedicated to lifting up working families by providing education and other support services to guide them on their paths to success.
He is a member of the United States Conference of Mayors Latino Alliance Committee along with Los Angeles Mayor Eric Garcetti.
Mayor Gutierrez also serves as a local board member for the US Selective Service. Members are nominated by the governor and appointed by the director of the Selective Service System on behalf of the President of the United States. Mayor Gutierrez has been serving in that capacity since 2016.
The first member of his family to go to college, he earned an associate's degree from Moreno Valley College, a bachelor's degree from California Baptist University, a master's degree in Education from American InterContinental University and a doctoral degree in Special Education from Northcentral University.
Mayor Gutierrez is also an alumnus of USC's Executive Education in Public Policy program and the USC Executive Education Marshall School of Business program in Strategic Analysis in Achieving Competitive Advantage.
The former local business owner is proud to live, work and play right in his hometown. He enjoys spending time with his family, friends, and his two dogs- Kayla and Lassie. 

"I am honored to have been chosen as the first directly-elected Mayor of Moreno Valley, the City where I grew up and the City where I continue to live and work," said Mayor Gutierrez. "I look forward to bringing more job opportunities and preserving an exceptional quality of life for our community. Together, we are putting Moreno Valley on the map and continuing to make it work for our residents."
Committee and Board Participation
City Council Subcommittees
Primary
Economic Development Subcommittee
Finance Subcommittee
Parks & Community Services Council
Alternate
Public Safety Subcommittee
Inter-Agency
Riverside County Transportation Commission (RCTC)
Alternate
Riverside Transit Agency (RTA)
Western Riverside Council of Governments (WRCOG)
District Map
To view a map of the City and Council Districts Click Here...
District Photo Album
Photographs are from City Events