City Council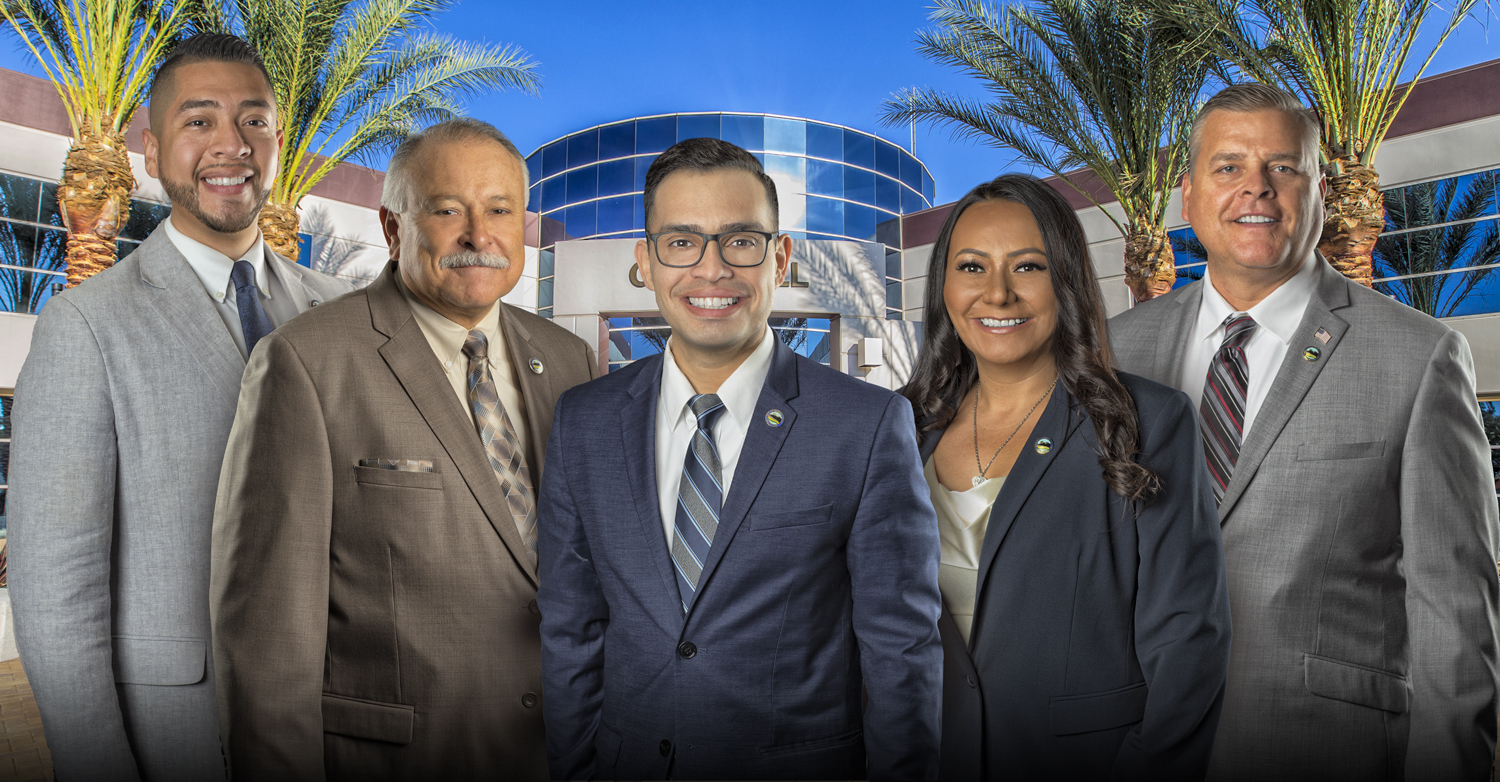 Moreno Valley is governed by a directly elected mayor and a four-member elected City Council. There are volunteer Commissions and Boards, as well as several Citizen Advisory Committees to help guide the Council in its decisions. The council appoints the City Manager, who oversees the daily operations of the City.
The City Council Members are elected officers identified in Government Code Section 87200 and file statements of economic interests with the City Clerk's office. Copies of the statements of economic interests filed by the above elected officers may be obtained by visiting the offices of the Fair Political Practices Commission (FPPC) or the City Clerk. The statements of economic interests for some state and local government agency elected officers may be available in electronic format on the FPPC's website.
Click on the Council Members' pictures to learn more...

City Council Meetings
City Hall Council Chamber, note meetings are subject to cancellation or change please check the latest information here.

Regular meetings:
Special Presentations:
Study sessions:
Special meetings

First and third Tuesdays of the month at 6 pm.
Start at 5:30 p.m.
Second Tuesdays of the month at 6 p.m.
Scheduled as needed

Agendas, Videos and Minutes

Telephone Townhall

To find out when the next Telephone Townhall is, or listen to archived meetings Click Here...

Council Districts Map
There are two ways to see the current council district maps:
Council Rules of Procedure
Also of interest...
FPPC
428 J Street, Suite 620
Sacramento, California 95814.
City Clerk's office
14177 Frederick Street,
Moreno Valley, California 92553